Prowess Center of Excellence
Building artefacts that provide value to Customers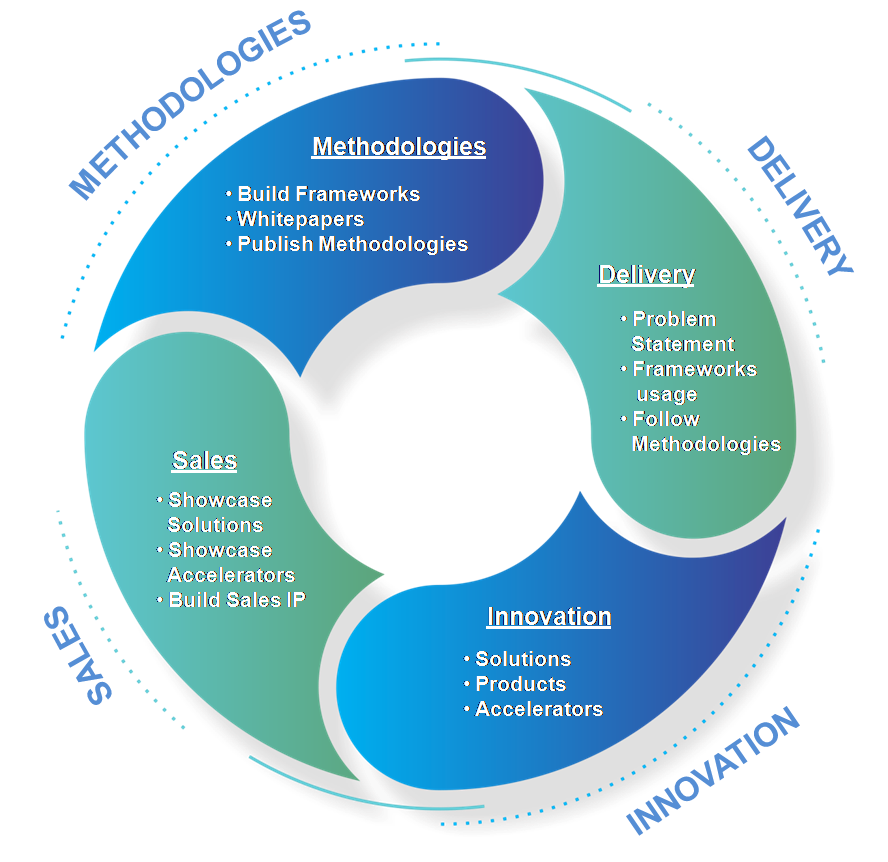 At Prowess Software Services, Center-of-Excellence (COE)  enables us with innovative solutions that drive efficiency in our delivery processes. COE is uniquely placed outside of regular delivery and sales activities to refine our delivery processes and channel these learnings into our innovation and sales divisions. We work with various types of engagements, including application development, managed services, and integration platform migrations, and we implement these engagements as value-adds for our customers.
COE has a toolkit of frameworks. These frameworks help projects get into drive mode as quickly as possible. ProwessSoft works with various types of engagements, it could be for application development, managed services or migration from one integration tool to another. For each of these engagements, these are implemented as value-adds for the customer. These ready-made frameworks provide great value proposition for the customer in terms of saved time and effort, while also ensures better efficiency as the artifacts are tested ahead of time.
Also, we believe each customer comes with a different problem statement, and while we implement customized solutions, these frameworks undergo constant refinement. As can be seen from the picture above, the learnings from delivery cascade into newer solutions through Innovation.
Presales teams work closely with COE for Solutioning. As part of solutioning, and working on proofs-of-concept, COE gathers important information on the customers' evolving needs. This insight provides direction into investing and building IP (Intellectual Property) in the form of templates, frameworks, accelerators, and comparative studies and methodologies.
The development of IP helps in multiple ways, firstly, it helps delivery teams perform with greater efficiency through saved time and effort. Secondly, it becomes the differentiator in sales proposals, and serves as an important value-add for customers. This cycle of identifying customer needs, solutioning, building IP, and implementing developed tools for service delivery undergoes a constant refinement.
If there is one division that cannot work in a Silo, it is the COE. This division holds the thread to bring in the innovations into Delivery and Sales cycles. Prowess offerings include Accelerators, and out-of-box solutions built by the Innovation engine within the COE. In many proposals, this acts as a significant differentiator for our customers.
At Prowess Software Services, we understand the importance of collaborating with our customers and providing them with innovative solutions. Our COE plays a vital role in helping us achieve this goal.
If you have any questions feel free to discuss them with our experts