MuleSoft Consulting Services
MuleSoft is a leading integration platform for building modern application networks that integrate with enterprise apps and data across any cloud. Our MuleSoft consulting experts at ProwessSoft, help customers unlock data value embedded across business silos.
Explore the Power of API Integration
The Anypoint Platform provided by MuleSoft seamlessly lets developers build API-led integrations unlocking data from systems, composing data into processes or delivering business experiences. The changes in customer behaviour requires business to innovate at rapid scale causing an increase in IT delivery gap. API-Led integration aims at reducing that gap by creating a layered architecture (System, Process and Experience APIs) with reusable and easily discoverable artifacts.
Our integration services align people, processes and technology to provide solutions to the toughest connectivity challenges using MuleSoft Anypoint Platform
Architecture Services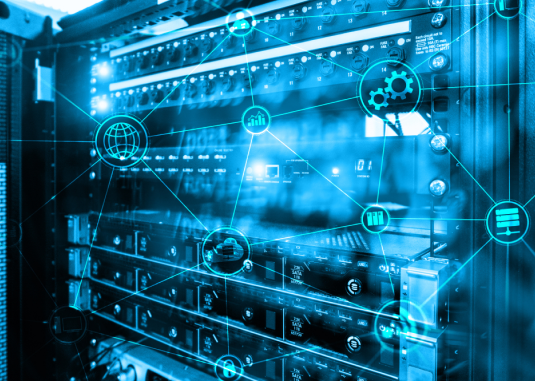 ProwessSoft team has decades of experience in working in Integration space. We worked with key stakeholders to define vision for Anypoint Platform and demonstrate the benefits to the decision-makers within the organization. Our Architecture services include, 
Anypoint Platform & Reference Architecture

Anypoint Platform Security

Installation/Configuration of Platform & Common Services

Define Standards & Best Practices

Develop CI/CD Solution

Perform Technical Design Assessments
Solution Architecture

Project Execution

API Security & Best Practices
We worked with business and technical stakeholders to understand business challenges; and provided guidance in delivering optimized solutions across various verticals. Our team of Architects & consultants not only brings in MuleSoft technical capabilities but have key expertise across industries and product specializations (SalesForce, Workday, NetSuite, SAP, Dynamics CRM). Our MuleSoft Implementation services include,
Implementation Services
Platform Support & Services
Day-0 & Day-1 are a breeze when compared to Day-2. Day-2 operations require continuously improving platform & application capabilities to meet the vision and KPI goals set during Architecture phase. Day-2 requires extensive effort in terms of people, process and dollars spent to gain business agility. Our team can assist customers in monitoring / managing / improving platform and applications against defined KPI and metrics. 
Our team works with the customers to assess current integration capabilities, defines C4E operating/budget model, develops roles/responsibilities that would help in rolling out solutions at rapid pace, at the same time evangelizing the platform benefits within the enterprise to drive consumption. We work with customer teams to build delivery and operational enablement across enterprise with MuleSoft Services.
C4E
Are you ready to get connected?
Talk to our ProwessSoft MuleSoft Advisor
Our experts understand the complexity in integration both On-Prem, Hybrid and Cloud. We simplify the process and provide a scalable architecture that your business can grow with.
We are the best Mulesoft development and integration company We partner with our clients at all levels, executive to technical, to create a best plan for MuleSoft implementation, adoption, and training. We customize our approach to improve the efficiency, sustainability and productivity using MuleSoft.