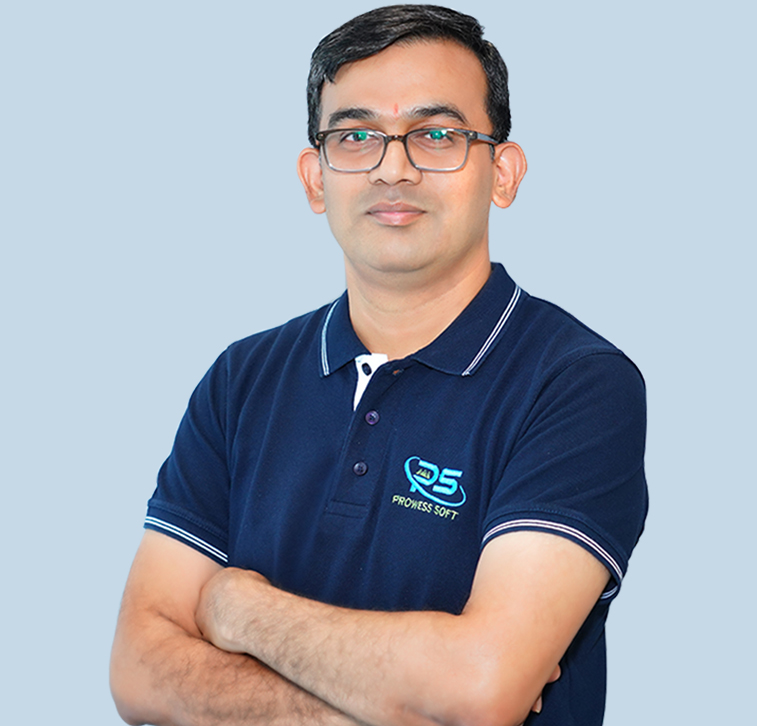 (Senior Director, Centre of Excellence)
Pradeep Tallogu has over 20 years of experience working in the area of Application Integration. He is a seasoned Integration Architect who loves to solve customers' integration problems. He works with business stakeholders and technical teams and forms an effective liaison between the two.
At Prowess Software, Pradeep works as the head of Integration-CoE. He helps with building the Innovation engine within Prowess that produces tools, accelerators, templates, and frameworks for Integration projects' implementation. He works with the Presales team in Solutioning and preparation of Proposals. He is involved in building technical competencies across multiple integration platforms, along with delivering training services to customers. His team is actively involved in multiple strategic projects for Prowess.
He constantly challenges his teams, prepares them for what is to come and strives to bring the best out of everyone. He is a team builder, mentor for people around him. Above all, he is a life-long learner.
During his free time Pradeep indulges in reading history, fiction and occasional drawing.
Request an appointment to meet our Senior Director, Centre of Excellence
Prowess Software Services Private Limited
Average rating:
0 reviews