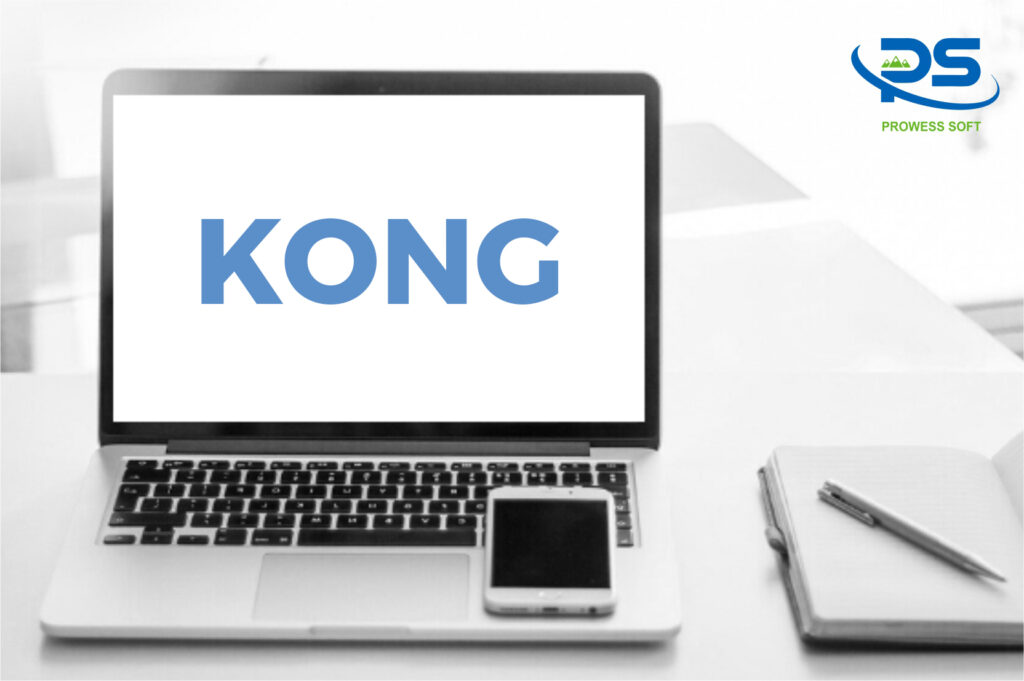 Kong is the answer to the disconnect between APIs and micro-services in the modern world that runs on hybrid multi-cloud environments. Along with empowering the world in connecting its tech capabilities, Kong has an end-to-end API platform – which was a dynamic first in its category.
While this platform is open-sourced and drives the future of API innovation, managing Kong tanks to thorough sleight of hand. This is why it is best to let the experts do it. Prowess Soft and its Kong experts exemplify the benchmark of API integrations to deliver a hallmark cloud experience.
Every enterprise has a unique offering that cannot be generalized by a cookie-cutter, which is where Prowess Soft understands the pain point that it curbs down, builds the perfect Kong integration model accordingly, and keeps the speed, time, and agility factors in check.
Kong integration thrives on the Center of Excellence – where IT resources are scarce and capabilities are minute. There is a dire need to optimize tech functionalities by combining integration skills, resources, and processes into a team of cross-departmental, dedicated experts.
These people champion crafting well-sought structures and mechanisms that add value to the modern cloud storage full of diverse applications. Businesses have a direct relation with integration, but even a platform like Kong can't integrate it seamlessly unless the enterprise doing it is well aware of how it flows.
The Prowess Soft experts lay down the groundwork of Kong Center of Excellence by disseminating knowledge and standardized processes across the organization. Enterprises do not have to worry about the duplicity of integration-related projects to make the modern app cloud heavier than it should be – as Prowess Soft projects aim at scaling up the efficiencies, speed, and effectiveness of the app.
Not only does this help accelerate the project delivery time, but technological investments are leveraged better across multiple projects. Say hello to reduced maintenance costs and increased RoI.
Get in touch with Prowess Soft professionals and unlock your true modern app integration capabilities today!
As the modern app cloud architecture takes new leaps into groundbreaking innovation, attaching the latest features and innovations into an existing infrastructure is not as simple as it sounds.
While Kong assists at max with its API marketplace, the applicability of this mechanism should be in sync with what the application sees itself – after plugging in different services in a single architecture. It is crucial to define a base that integrates all of these services and doesn't compromise on the speed and dexterity of the process.
With expertise in Kong API integrations, Prowess Soft makes every cloud infrastructure inclusive of every service that is needed. By harnessing the power of Kong and its expansive marketplace, Prowess Soft duly accepts the needs of an enterprise and builds an integrated system that clicks every step of the way. There is always a risk of faltering integrations and picking out the wrong process when enterprise tries their hands on the open-sourced Kong, which is why Prowess Soft takes matters into its expertise and delivers the output that the enterprises want.
Every time an enterprise plans to deliver a groundbreaking change in the modern app network, it needs an extensive overhaul. Thanks to the integration capabilities from Kong, there is still hope to plug new APIs from its marketplace and make it stick, but an enterprise cannot increase a vehicle's horsepower without making room for it.
This is where the problem begins after the API integration is done. Enterprises see loss of performance, terrible data collection, and in some cases, the downtime dramatically shoots up, leading to a poor customer experience. It is always the best option to have experts give it a go, which is where Prowess Soft comes into the picture.
With thorough expertise in Kong and its specifics, enterprises can rest assured that Prowess Soft will take up their modern app architecture issues and give it a complete overhaul till it delivers maximum performance and output. Kong is a great API integration tool, but its versatility is best put to test by experts at Prowess Soft. Enterprises can keep looking for their next innovation, meanwhile Prowess Soft can implement it to its maximum output.
Formulating the right systematized integration is of the essence for a cloud-based architecture to function – no matter what scale of operations it functions on. As API gateways like Kong make it open-sourced and supposedly easy to manage, enterprises believe that it is best to give it a go in-house.
The next thing they realize is that it is chaos, as teams are scratching their heads on how developers are trying hard to make the app work but it isn't clicking, which is leading to a loss of effort from the enterprise as a whole, with loss of focus becoming rampant. Prowess Soft takes the pain off of the enterprises' hands with its expertise in managing full-throttle services while integrating through Kong.
As the new app modernities arise for enterprises to inculcate into the system, Prowess Soft checks its viability and manages to deliver it in the right manner without compromising on service quality, speed, or mechanics of the application flow. Prowess Soft ensures that the enterprises do what they do best – deliver in their field of expertise meanwhile we ensure that the Kong-based API mechanism sticks with what is expected of it.
Kong is a tool that delivers bang on point as long as there is an understanding of what it has to offer. This is where training and certification help enterprise developers make the most of this API integration. Prowess Soft has a team of expert trainers and professors who equip enterprises with the knowledge that delivers. Not only is this enough to solve daily application issues, but to make major changes when needed.
Get a full run-through to build, govern, deploy, and design API integrations, implementations, and proxies.
Go all-hands on deck and plan the capacity, deploy, monitor, manage, and troubleshoot APIs and integrations.
Kong Integration Training
Integration is an art, and when it comes to tech enablement and sales, developers and IT professionals can get up to speed with new integration functionalities.
Learn the big picture and make the right strategic decisions with the right knowledge bank for architects and senior developers.
Take your team-management skills to the next level and manage teams flawlessly on any Kong cloud network project
Run the show and make Kong functionality better with thorough collaboration and permission management as an administrator.
Kong Integration is served best with expertise. We at Prowess Soft can help you! Get in touch with us, state your requirements, and we will get back to you with a personalized solution.